For those times when I need to get away, yet not be separated from all technology and musical equipment, I have created a studio that fits into a small backpack: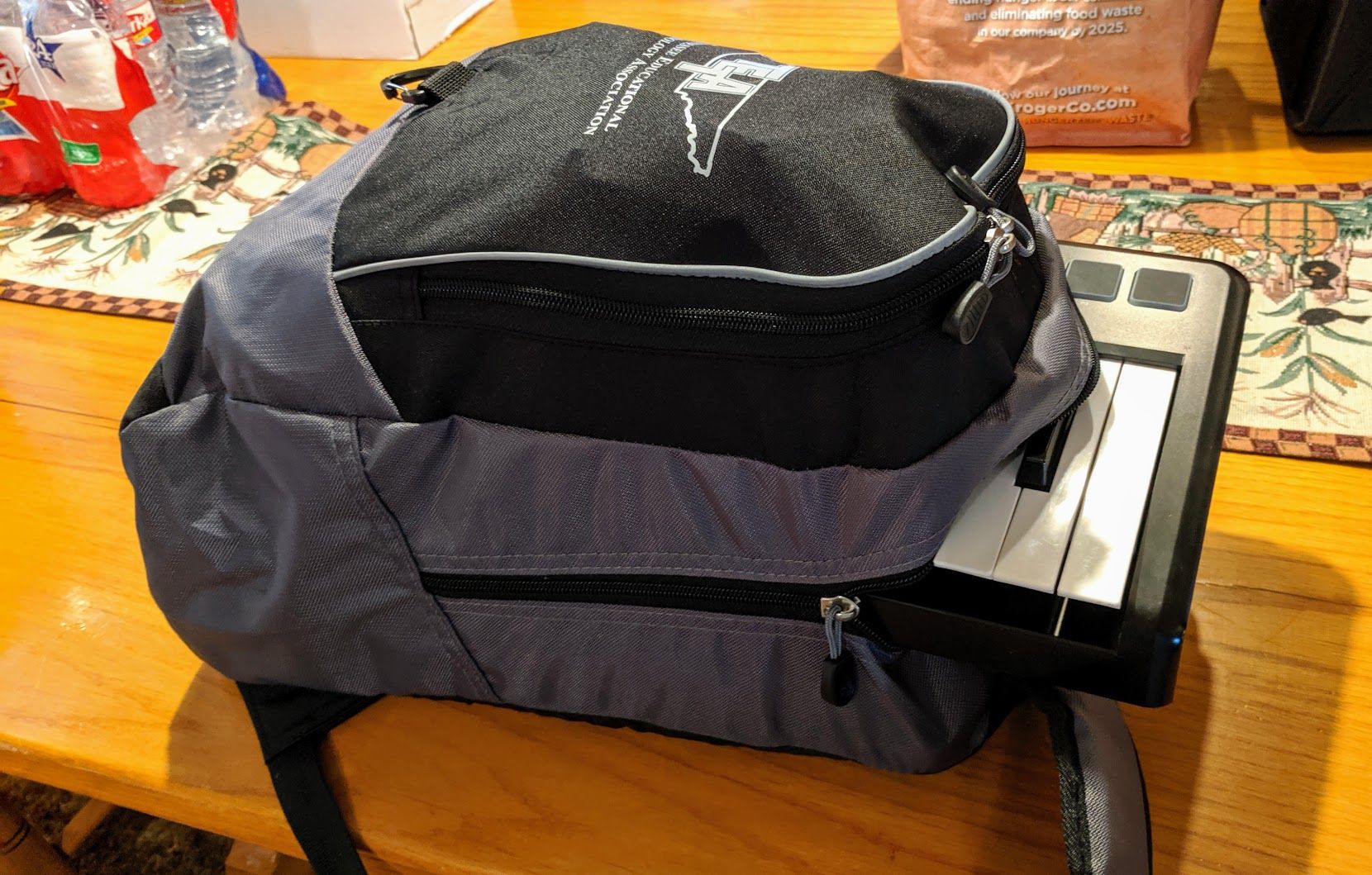 It contains all I need to have an enjoyable getaway, and still make music, take video, and play with some electronic toys, should I desire.  Here's what's packed in here:
15" Intel i3 laptop, Windows 10, with Reason 11
Alesis QX25 Two octave MIDI control keyboard
Lexicon Alpha audio I/O with mic preamp
GLS ES57 mic (Shure SM57 clone) and XLR cable
iPad (with rsTouch Pro app for Reason, and Litchi software for DJI drone)
folding iPad stand
Vivitar micro 1080p video camera
Waterproof case for above, and various mounts
Various SD, micro-SD cards, and thumbdrives
1TB USB hard drive (full of movies, plus extra storage for video, etc.)
USB 3.0 SD card reader
USB 3.0 hub
TP-link TL-WR702n pocket Wifi router/AP/bridge/repeater
Laptop AC adapter
6x charging cubes (USB, USB-C) for charging phones, iPads, etc.)
3-way AC outlet adapter
Various USB/charging cables (USB-B, USB-micro-B, USB-C, Lightning)
folding over-ear headphones
Bluetooth speaker (BOOM swimmer)
LED floodlight
LED flashlight
Google Chromecast
And to play with and experiment with code:
My DJI Phantom drone, transmitter, and lighting kit are packed separately.